VEDA Switchgear Panels
I.C.Electrical Limited VEDA 5000 Low Voltage Switchgear, a product of V.E.O Finland is now a direct product of I.C.E Limited and is manufactured in the UK at our premises.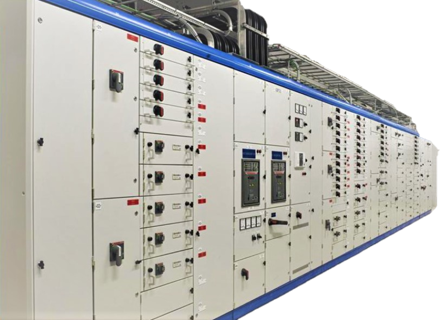 General Low Voltage Power Distribution.
Switchboard for Marine Power Distribution.
Cabinet for Air and Liquide Cooled Drives.
Fixed or Drawable.
Arc Short Circuit Protection.
Surge Voltage Protection.
Available in 400 and 690 volt.
Up to 5000 Amp bus-bar.