Renewable Electrical Projects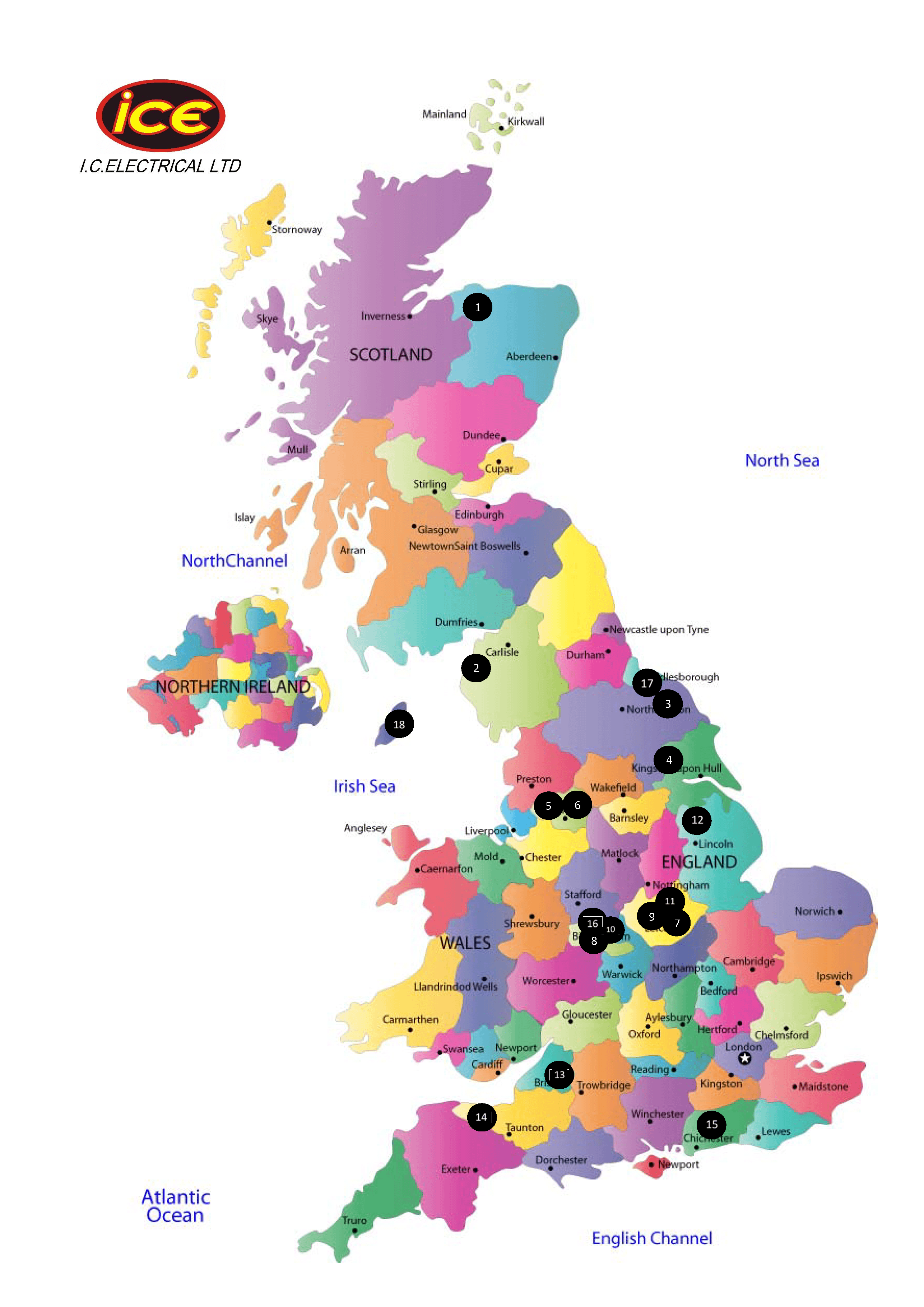 Reference Table
| | | |
| --- | --- | --- |
| Ref No | Description | End Client |
| 1 | Riverside AD Facility 1.5MWe, 3MW Gas to Grid | Grissan Renewable Energy |
| 2 | Biomass Plant 50MWe | Iggesund Workington |
| 3 | Biomass Plant 20MWe | Dalkia Chilton |
| 4 | Biomass Plant 3.1MWe | Heineken Tadcaster |
| 5 | Biomass Plant 3.1MWe | Heineken Manchester |
| 6 | Energy from waste 7.1MWe | United Utilities Widnes |
| 7 | MRF Plant | Casepak Leicester |
| 8 | Gasification Plant 20MWe | Chinook Sciences / EMR Oldbury |
| 9 | AD Plant 4.5MWe | Severn Trent Wanlip |
| 10 | Gas to Grid Project | Severn Trent Minworth |
| 11 | AD Plant Phase 1 - 1.3MWe, Phase 2 - 3.3MWe | AC Shropshire |
| 12 | AD Plant | Hemswell Cliff Biogas |
| 13 | MRF Plant | Sita Avonmouth |
| 14 | AD Plant | CH4e Devon |
| 15 | MRF Plant | Biffa Waste Horsham |
| 16 | MRF Plant | Biffa Aldridge |
| 17 | MRF Plant | Wards Recycling Teeside |
| 18 | EFW Plant | Sita Isle of Man |
Other Renewable Electrical Projects are ongoing in Aberdeen and Surrey 03/03/17
Since 2008 ICE has continued to work in the renewables sector, this has been fairly widespread geographically speaking across the UK.
The renewable electrical projects have been very diverse in terms of size ranging from 3MW to 50MW with a split between Electrical Energy and heat energy.
This has included BIOMASS PLANTS, a BIO-ETHANOL pilot plant, GASIFICATION PLANTS, and
ANAEROBIC DIGESTION PLANTS- Anaerobic digestion (AD) is a safe biological process where organic materials are broken down by micro-organisms in the absence of oxygen, to produce renewable energy via CHP (Combined heat and power) engines thus enabling heat to be re-used by the process (or other processes) and production of Electricity. Often a by- product is a nutrient-rich biofertilizer. We have been involved with a number of these projects that have used a number of different feed stocks including food waste and spent grains from the distillery process.
We have also worked on GAS TO GRID projects where the Bio-gas is upgraded to biomethane for injection into the grid.
MRF/RDF
ICE has also been very successful with MATERIALS RECYCLING FACILITIES or Materials recovery facilities- known as MURF plants along with Refuse Derived Fuel Systems.
Here waste that for too long was taken to landfill is sorted. With the household waste now being divided into groups such as
GLASS
PLASTICS
PAPER
METALS
The emphasis is very much on recycling and reducing landfill
Each of the processes is different from another and across our teams we have developed more intimate knowledge of these processes- this is knowledge that we are happy and able to impart to our customers.